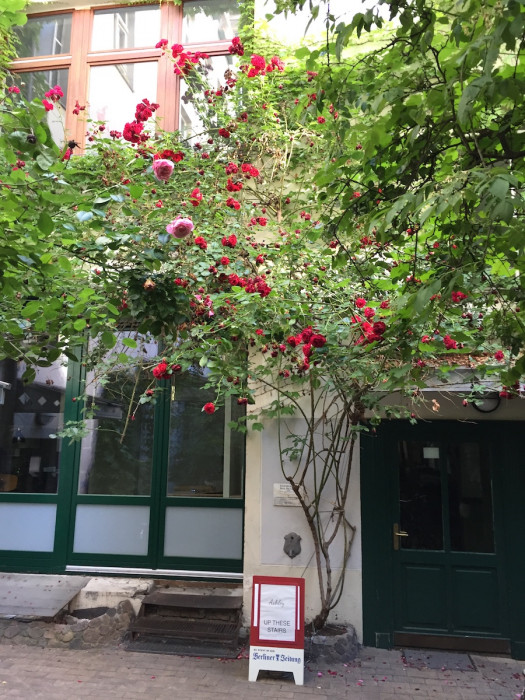 Accessibility
Ashley is located on Oranienstrasse 37, 10999
in the rear house on the first floor. This includes
the entrance through the courtyard of the building and three sets of stairs.
Public Transport
The nearest public transport is
Kottbusser Tor (U8/U1/U3) and Moritzplatz (U8/M29)
Events
All events are family and pet friendly. Seating is available as well as soft floor seating by request. For high capacity events there is limited seating, so please contact us head of time to reserve a seat. Tap water is available and light weight cups.
For each individual event more specific accessibility information when available will be provided in the facebook event.
Open Hours
Open hours are always determined by the nature of the events and exhibitions. This information can always be found on the facebook event or on our website. If it is unclear please contact us for clarification.
For any requests, questions and comments regarding accessibility please contact us